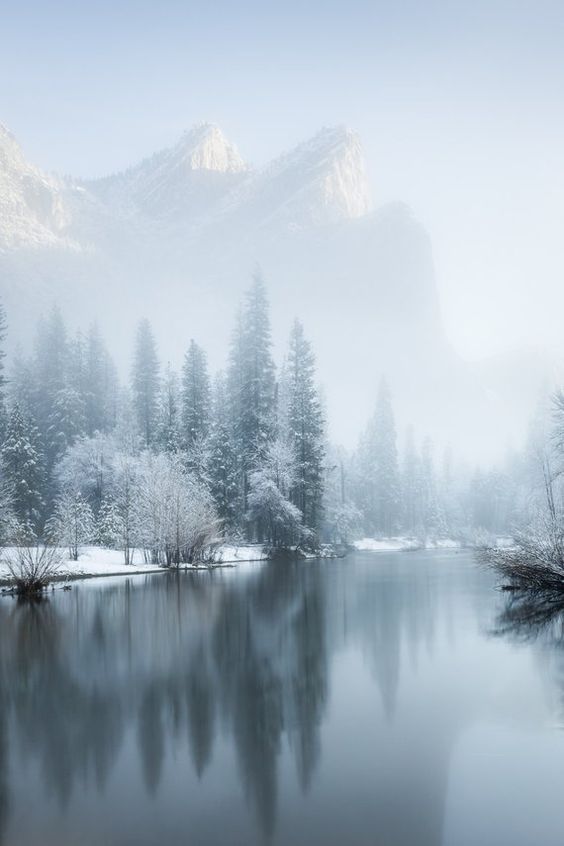 Annex: Where OCSA's Modernity Comes to Die
Cas Kesig - Staff Writer
For as long as OCSA students have occupied it, the Annex has been synonymous with dirt, grime and cockroaches. They agree that its windowless, basement-like rooms and linoleum floors make for drab blocks of dance and science classes. Ridiculing the Annex for its uncleanliness has been a long-running gag among the student body, but now, defenders of the Annex implore you: what really makes it so awful? Many teachers call this building home.
Biology teacher Mrs. Semaan has taught in the Annex for six years, and she made it evident that teachers and students do not share the same grievances, saying, "Sure, it gets a bad rap because of cockroaches, but we haven't seen any unwelcome guests recently." Mrs. Semaan's son and substitute teacher, Jonathan Semaan, said "I think people are full of it."
It's not that the Annex wouldn't benefit from some renovation. In fact, the building recently became sponsored by the Samueli family. The details of this sponsorship are unclear, though. There has been talk of bathroom upgrades and various other projects, but for now, the only advent of this occasion is a surname on the side of the building, and its new title: "Art and Science Center." Middle school history teacher Mrs. Allcorn, another Annex staff member, said, "They sell sponsorships. People put their name on stuff. The Samuelis believe in the mission."
Whether or not student restroom updates are in our future, teachers don't have to worry. In one of the women's staff restrooms, "Wonder Woman" paraphernalia covers the walls and the stall doors. Vintage prints and blurbs of "BOOM!", "KRUNCH" and "BAM" have been hung. "Cool, right?" Mrs. Alcorn affirmed.
The Annex's charm isn't visual, but rather comes from the tight-knit communities it fosters. In tandem, Semaan and Allcorn went on about their relationships with neighboring teachers. "It's the best place to work," said Mrs. Semaan, "I'm close to my friends. There aren't as many stairs." The two shared a laugh, and Mrs. Allcorn continued. "We cover each other's classes and eat lunch together. It's nice to be in such close proximity."
In their opinion, nothing makes the Annex any worse than the Tower or the DMS, besides maybe a lack of light and crowding in the halls. Is slandering the Annex truly justified, or is it the product of inside jokes and generalizations? If so, how can this be reversed? Think back to the communities of the Annex. The dance classes, the swarms of middle schoolers, the teachers who find camaraderie in each other. No matter the changes the Annex undergoes, it will always be rooted in the bonds forged inside its walls.
Peeking From Behind the Curtain: Outsiders' View of OCSA
Amanda Mendoza- Staff Writer
Dancing on 10th Street. Bright flashy colors. Singing at the top of your lungs. In other words, it's just another day at OCSA. The arts are a day to day topic of conversation and weird is the new normal. But we must consider: how do outsiders really view OCSA? To gain some insight on the perception of our school, seniors Maya Edmond from Valley Christian High School and Lara May Bacani from Mayfair High School voiced their opinions.
Lara May Bacani attended the school's homecoming dance in 2018 and a production of Performing with with the Pros in the same year. Maya Edmond attended the school's prom in 2018.
OCSA students are easy to distinguish from other teenagers. Lara May thinks she "can distinguish OCSA students from how they carry themselves, and to put it quite frankly, their loudness… They all seem to have this 'star quality'... and they seem to be strangely attractive".
On the other hand, Maya reveals that "OCSA students tend to show a lot of confidence and a lot of passion… They also have a really bubbly personality." Notably, they both mentioned how they would love to attend the school if they had the chance and what conservatory they would want to be accepted into.
If Lara May had the chance, she thinks she would have joined Integrated Arts, because she's "passionate about visual arts…and other forms of the arts such as acting". An education from OCSA "would be a big factor into whether or not try out for this place." A strong education along with an "enrichment of the arts" would be valued by her if she ever attended.
Maya claims, "I would attend OCSA because I feel it's a great school to develop your skills in the area you're taking classes in... I would want to be in any of the singing conservatories".
Though it's difficult to keep in sight how others view our school at times, it's intriguing to gain an insight on the perspectives of life at OCSA. It helps us keep in perspective that work done here is not only appreciated by peers and staff, but people attending completely other high schools as well.
Fashion Feature: Cartoon Lookbook
Emilia Angotti -Managing Editor/Staff Writer
Erin Kim - Production Editor/Staff Writer
Photos Courtesy of Erin Kim
Here you are seeing Evolutions first lookbook, inspired by popular 2000 cartoons. Our team took iconic outfits from Totally Spies, Powerpuff Girls, The Peanut Gang, and Lizzie Mcguire. Our goal was to create a modern twist on each the characters outfits and become inspired by the bold color choices from the 2000s!
Sally Brown
Sally wears a pink dress with polka dots, because she's 5 years old be sure to wear white baby doll shoes to complete the outfit!
Alex
Totally Spies is one of the few cartoons that have the characters wearing different outfits in each episode, considering how much the girls went to the mall, the creators had to do this. Alex's style expresses a girly and sweet style by dressing up a simple dress with a ribbon tie sweater.
Powerpuff girls
Princess Morbucks and Buttercup are exact opposites in their style: Princess emulates preppy style wearing a white button cardigan and purple tennis skirt to make her look extra girly. If you're not into prep go with Buttercups choice of bold colors mixing kelly green and black.
Lizzie McGuire
Lizzie McGuire is known for her totally 2000's spunk, with her iconic hot pink tank and cropped denim jeans. She ties the look together with platform orange sandals. Our twist was a denim skirt and orange clogs.
Walking the Walk: Santa Ana's Arts District
Anya Ernst - Staff Writer
Once a month Downtown Santa Ana transforms into a festival. The streets are closed and galleries open in order to showcase the arts and culture of Santa Ana. The Art Walk features over 25 different galleries as well as featured venders, activities, and performances. It's easy to move in and out of galleries and restaurants, stopping to watch performances and admire the murals, art splattered on the walls and building facades.
The Art Walk has captured the culture of the city since 2014, when it first came to Santa Ana. Santa Ana has a unique culture full of diversity and art, and the Art Walk has become a tool for local and novice artists to showcase and sell their art. The galleries at the Art Walk have become a vital tool for local artists to get exposure, and also for art lovers to get to know new artists. The myriad of galleries, each with a different genre or medium of art, provides an enjoyable experience for anyone, no matter their artistic taste. The galleries included like the California Fine Art Gallery and the Santa Ana College Gallery gave exposure to renowned and experienced artists and young experimental artists alike.
Not only does the Art Walk exhibit works in mediums like painting, sculpture, and photography, the various stages, scattered around the streets are home to local bands, catering to all kinds of audiences. The Artist Village Promenade on Second Street has performances all night long. Bands on 4th Street play for "Dancing in the Streets"- where hundreds of residents dance with their friends and family. The Art walk is a great experience for families and people of all ages! Kids Craft Tables and interactive art are set up around the city, making it friendly for the whole family.
Vendors with stalls line up on sidewalks and street corners selling small prints and crafts. Walking the streets, it's impossible to not find something that catches your eye from candles to vintage clothes.
From the dancing to shopping you work up an appetite, DTSA classics like 4th Street Market and the Gypsy Den are open, offering special Art Walk Deals, but it's also a great opportunity to try new restaurants as well as the vendors on the streets. Other DTSA shops offer deals and special events, like the Frida Cinema. The non-profit art house cinema shows premiers of student films and other cult-classics on nights of the art walk at discounted prices.
The Art Walk is a great place to hang out for the night no matter what you're interested in. Whether that be, seeing a concert or looking at art, it's a great place to experience the culture of Santa Ana.
Kick My Shins and Call Me Miss-Trial: 12 Angry Jurors!
Nick Charles Currie - Staff Writer
Last month, the Acting Conservatory produced 12 Angry Jurors, a courtroom drama by Reginald Rose. Directed by Colin Martin, the play explores racial and class biases and he effect they can have on people's lives.
In the play, Juror Eight, played by Alyssa Tuohy (ACT 11) and Tyler Gebo (ACT 11), manages to convince the rest of the jury that the accused teen is not guilty of killing his father. Convincing everyone, from the old Juror Nine, played by Cloyce Martin (CAH 12) and Nena Oshita (ACT 10), to the hardhearted, volatile Juror Three, played by Golden Bachelder (ACT 12) and Emma Calcagnini (ACT 11), takes a lot of circumstantial evidence that doesn't line up very well in reality. Although at times I had to suspend my disbelief, the actors helped with that, wholly believing their stories through the entire play.
While the acting was very strong, the plot is not at all realistic. Ignoring that Juror Eight bringing her own evidence to the courtroom would have them thrown out in an instant and send the jury into retrial, the likelihood that all of the evidence she proposed was actually true was extremely low. While the knife was not nearly as rare as the court had believed, it alone does not constitute reasonable doubt.
The plot may have those issues and many others, but the play was very tense and kept the audience on the edge of our seats the entire time, which wouldn't have happened if not for the acting and direction. The cast that I saw was a mix of the two normal casts, so many of the actors were not used to playing with each other, however, I didn't catch any mistakes in blocking that arose from their inexperience together. That was particularly impressive in the more physical interactions between Jurors Three and Eight, played by Bachelder and Tuohy respectively. Their cohesiveness together despite not typically working together was very impressive
Despite the issues in the plot, the play itself was very good, due to the actors' skill. I had been entranced by the play despite knowing the suspense-driven plot largely due to the convincing acting.
Should I Sit or Should I Stand? If I Sit There Will Be Trouble, But If I Stand It Will Be Double
Louis Tonkovich - Staff Writer
The Pledge of Allegiance as we know it today is a carefully chosen grouping of words that has been repeated, recited, and memorized by every student in grade school, middle school and high school since 1954. It is what every student learns and recognizes as the thesis statement of the United States.
But can any anthem, or any slogan represent the intentions, beliefs and values of America, especially when today America's values are being widely challenged and called into question? And even if we could agree on a certain set of ideals that the Pledge represents, are they ones that should be upheld?
When we were in kindergarten, our perceptions of America, as well as our comprehension of its history and its flaws were very different from how we view them now as young adults. As our analysis deepened, so did our desire to ask: Does America deserve to be celebrated?
"It represents unfounded nationalism that's not accurate," said one anonymous OCSA student. "If the country isn't actively working to uphold the things they make kids say every morning I think it's just a culture of erasure." Unwittingly partaking in nationalist behavior is a concern that other OCSA students also share, and the danger of blind patriotism is what caused some students to stop standing in the first place.
In 2016, in direct response to the election of Donald Trump, many stopped participating in the Pledge. "When Trump got elected, I decided to stop standing," a student reflected. "I always felt the pledge was confirming belief in your country, but once that happened, I lost faith."
Students stressed the fact that the election was a wake-up call for them. It forced them to question the motives of something they had been participating in since grade school. "We've been standing since preschool for the Pledge, but not everyone knows what the pledge is." one student explained. They compared implementing the Pledge in elementary schools to "Teaching kids to recite things without knowing what they mean."
So while participating in the Pledge doesn't necessarily express allegiance to any past or present administration, that administration does represent this country, if only for four years. Standing for the Pledge may be interpreted as accepting present conditions, or recognizing them as legitimate. As one student stated, "I think people who stand for the Pledge of Allegiance are complicit in an agenda whether or not they believe in it."
Another question students had of the Pledge was why those who defend it have an apparent monopoly on patriotism. Why must we routinely demonstrate our loyalty every day? Do we lose credibility to our country if we stop? Aren't there circumstances that call for an analysis of tradition?
One anonymous student who chooses to stand says that the Pledge does not speak to patriotism for America as it is now, but to what it strives to be. "I do believe in the United States and what it should be." they said. They feel it is their duty to envision a hopeful future by standing for the flag.
There seems to be a contradiction between what the flag should ideally represent, and what it means right now. There is a real uncertainty among the student body about whether the promises of liberty and justice for all are being kept.
More and more OCSA students are staying in their seats, and they will continue to until they see less hypocrisy in this tradition. Maybe they will stand once politics in the United States stops fostering division and conflict while preaching solidarity.
"I think it mostly represents that we are unified." said one student, "But I'm not going to stand when that's who we elected as a country."
Oh? You Came Back?: Teachers Who Went to OCSA
Sage Skaar - Staff Writer
Us OCSA students are constantly reminded of our school's pantheon of illustrious alumni, many of them prolific artists and performers. However, some of our school's lesser-known- but equally talented- graduates hide in plain sight here at OCSA, having returned here after college to pass their wisdom on to current students.
"I knew I was going to be in a great environment… [OCSA] is very different from any other school, like the ones I did my student-teaching at." Said Ms. Tardif (OCSA '10), an IM alumna and new lit and comp teacher. "I was always very impressed by the teachers I had here in high school, and I always loved that my teachers helped me to feel welcome and heard in the classroom. My experience here was very much characterized by being in class with my peers and wanting to learn more from them."
Ms. Fleet (OCSA '12), a VA alumna who teaches both academic and conservatory classes, agreed, saying "The kids are polite. You guys are so good, in terms of how you interact with each other and how you interact with me."
As for perks of the job, both Ms. Tardif and Ms. Fleet agreed that getting to learn more about their students' conservatories and seeing their performances have only made them fall more in love with OCSA. "I took art classes in college, but nowhere else have I found the balance between academics and arts that OCSA strikes so perfectly," said Ms. Fleet, punctuating the sentence with her trademark wry smile.
Both teachers agreed that their experience at OCSA absolutely influenced their teaching styles. "I don't miss feeling anxious about practicing my instrument, or doing all the different homework and in-class projects," said Ms. Tardif, adding that she sympathizes with her often-overwhelmed students. Ms. Fleet, who prides herself on her ability to relate to her students, said, "I hope that as a teacher I am helping to alleviate that stress whenever possible because I really do remember how stressful everything is."Ms. Fleet remarked that two things she doesn't miss about OCSA are the workload and the annex. "It's always been here," she joked, "and always been infested with cockroaches." Reminiscing about what's changed, both teachers agreed that the workload and the growing pressure on students were two major differences between their experience as students and their return to OCSA as teachers. Ms. Fleet vividly recalled, "One thing that's changed is the level of rigor and competitiveness. There's a lot of pressure experienced by students now more than ever; pressure to get into college, pressure to win, pressure to be the top of your class. While I'm always excited to see students pushing themselves and striving to be better, I do occasionally worry for a couple of them… I hope they aren't trying to compare themselves."
"It's funny, actually," said Ms. Tardif, "I like using the stairs sometimes. It's funny because it takes me back to feeling like a student again but it's actually like… it's nice. It gets me places quicker than the elevator. I thought that after graduation I wouldn't have to do it again, but here I am."
Man on the Street: 2019 Resolutions
Claire Jones - Features Editor
Senior Alex Murphy (FTV)
"Go to a backyard beach!""
Senior Dialynna Riddle (CAH)
"Get rid of my split ends!"
Senior Patrick Hare (FTV)
"Not be broke anymore and finally get AirPods!"
SATIRE: 🅱️east in Sheep's Clothing
Anya Ernst and Frankie Fanelli - Staff Writers
Is your Instagram profile picture a reaction image from "The Simpsons"?
Have you ever waited in line for more than 2 hours for shoes? Or a video game?
Do you purposefully tuck your shaggy hair behind your ears so people can see your airpods?
Have you ever gotten just one ear pierced with a small silver stud or gold hoop?
Do you post songs on your Soundcloud that are "lyrical genius"?
Do you think you've discovered the art of the loop function on Garageband?
If you answered yes to any of these questions then, you too might be a Hypebeast. The symptoms, while serious, are easily detected and with immediate action can be reversed. Urban Dictionary describes the Hypebeast's obsession with collecting low ranking designer clothing, accessories, and tech as "for the sole purpose of impressing other people."
"Fronting" on friends, peers, and family can lead to serious consequences. "Trying to get my son to understand that Kylie Jenner is not an attainable goal has been hard." said Costa Mesa mom, Susan Addams. "I've had to put my faith in the powers of family and the Lord" gesturing to her HE>I bumper sticker on her Escalade. Quickly after making the heartfelt statement, Connor Addams (our resident Hypebeast), took a PHAT rip off his Juul and blew it in his mother's face. "It's mango. You like it," Connor retorted after his mother began to cry.
Connor spoke about skateboarding a lot in the interview (we didn't ask any questions about it). "It's an art" he said. "I'd like to say I'm pretty killer. I did a kickflip yesterday, so that was fire." It was hard to continue the interview after that because Connor started trying to show us how he does a kickflip despite not having a skateboard... it was hard to get him to sit back down after that. However, this is OCSA Evolution. And we don't glamorize or romanticize. We deliver the cold hard facts.
When asked what inspires Connor's fashion and lifestyle, he said that he gets a lot of inspiration "from this really obscure artist, I don't know if you've heard of him, Tyler the Creator". We have, Connor, we have heard of him. Everyone has heard of him.
"So you know Tyler, that unknown rapper I was telling you about, he really inspired me when he came out with his Le Fleurs and Golf Wang line. So I decided I wanted to start mine too". You can purchase his clothing and skateboard decks from his website "HypnoticLossDesigns.com" but as he hasn't actually made or listed anything for sale yet, you could probably just follow his Instagram or Soundcloud or something for updates.
Connor closed out the interview after only 15 minutes, despite having an hour long slot scheduled, by telling us once again to follow his Soundcloud. He then pulled it up himself on his bright green iPhone 5c and proceeded to scroll through it. "My music has sort of a lo-fi-bedroom-pop-neo-hypnotic-beach-goth-surfer-chill kind of vibe. It's like indie but not quite indie, or like rap but not really rap." Once he finished scrolling through his page, declining to actually show us any of his songs and instead just whispering, "Lit," softly to himself before switching off the phone, we asked him what some of his songs are called. "Well my first single I released about 6 months ago and it already has over 90 listens! It's called 'lexi' after this girl I've been trying to date for a while. Then my EP I released last month is called 'yeLLow.' It only has 2 songs on it but it's already pretty popular".
So, we're sure that after reading this article you've already decided for yourself that you really don't want to be a Hypebeast. But, just in case this article hasn't swayed you enough, we really want to drive our point home. DO NOT become a Hypebeast. While useful for a laugh when watching their antics from afar, Hypebeasts are proving to be detrimental to the combined IQ of today's society. So just don't do it, okay?
Dear Evelyn,

The boy I like has a crush on my best friend, and he wants me to help set them up. She barely knows he exists, but I think he's the most special guy in the world. He doesn't know I have these feelings for him, and I don't know what to do! Do I tell him about my feelings for him? Or do I help him get with my bestie, because maybe they'd be really happy if they got together? I want him to be happy, and I don't to ruin our friendship, but when he looks at me, I feel like there's something between us, and if he just knew…

Please help my lonely heart,

Miss Invisible

——-

Dear Miss Invisible,

This is one sticky situation… If you truly want him to be happy and to make sure your friendship doesn't fall apart, then let him go forwarward with your friend. For a short while you will feel the fire of a thousand flames burning within you, only suppressed by your will to support them, but worry not, it will soon be relinquished! He'll eventually realize that you're the one that he wants to be with, or at the least, you'll come to terms with your two friends' new found love. Life hurts sometimes, but you'll find a new boy who will make you even happier than the one that didn't appreciate you ;)

XOXO,

Evelyn

Dear Evelyn,

All my friends keep quoting memes all day and I can't understand them! I downloaded iFunny and I'm trying to catch up, but nothing seems to work. I'm so behind! Help!

-Comically Challenged

——-

Dear Comically Challenged,

No need to worry! Most people get their content from Twitter and Instagram now, so go ahead and download those two and let the laughing begin! Soon enough you'll understand the lingo your friends have adopted and will be sharing inside jokes and smiles all around. Also, please delete iFunny, you'll thank me later ;)

XOXO,

Evelyn
Petty Crime: The Yearly Quarterly Review of Vandalism, Quarterly
Chelsea Schack- Staff Writer
Ever since humans have existed, art has been a natural response to the outside world. It goes through periods, and with these periods come their champions, and in the 21st century, in a time of tumult and political unrest, a new medium of art has taken the spotlight: anonymous bathroom vandalism.
What follows will be a tasteful review of the various tags, slogans, mottos, and lyrics scattered around the school's lavatories.
On the third floor, in the gender neutral, the revolution is happening. Behind the door, opposite the toilet, is the slogan "Be gay do crimes," followed up by "Stonewall was a RIOT." This of course evokes a sentiment of the gay liberation movement of the late sixties, and the later resurgence of politics known as "queer anarchy." Above these two poignant chants, for reasons unknown, is a drawing of a screaming zombie. The trio combined offer a peculiar effect on the audience. I found myself entirely enraptured as I scanned the messages on the wall. It was surreal. Overall, I give this cluster of catchphrases a 9/10 for the overall experience. 1 point has been subtracted out of respect for the zombie's anguish.
Also on the third floor, in the women's restroom, someone has scrawled Arctic Monkeys lyrics on the toilet paper holder. The tagging job reads, "I wanna be your vacuum cleaner,//breathin' up your dust," from the song "I Wanna Be Yours." Now, while I am not personally partial to the Arctic Monkeys, I respect this tagger's spunk. They have an air of confidence about them, the kind that encourages petty crime to share their taste in music. 8/10
Up on the fourth floor, on the wall of the gender neutral, very similar to the floor below it, is a vaguely political message- this time in the form of an excerpt from a poem. The lines read as follows:
"Venían por el cielo a matar niños,
y por las calles la sangre de los niños
corría simplemente, como sangre de niños."
Or, translated:
"They came from the sky to kill children,
and the blood of children ran through the streets,
without fuss, like the blood of children."
Upon some investigation, I found that this comes from the poem "Explico Algunas Cosas/I'm Explaining A Few Things" by the late, great Pablo Neruda, native to Chile. The use of language here is shocking and violent, and I cannot help but be amazed at Neruda's command of his words, especially when you consider that this poem is a direct response to the Spanish Civil War. However, I am also amazed by the courage it takes to tag such a vivid excerpt of poetry on a bathroom walls. I appreciate this vandalism job very much. 10/10 for the message, the execution, and the beautiful poetry.
I encourage you all to seek out these works of art yourselves. They are simply wonderful. And, while I cannot condone crime, the brave souls who tag bathrooms, and the messages they leave, often make my day.